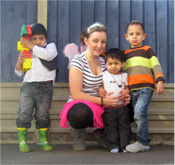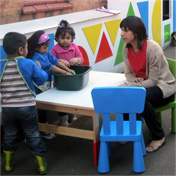 Ready for the first day?
We hope you find this list helpful when starting at the nursery.
Please could you supply us with:
Registration Form
Parent Contract
Registration Fee £25.00
Deposit £175.00
Immunisation Record
Birth Certificate Copy
College Confirmation Letter
Photos of Permitted People to Collect
Parent Declaration for NEG funding
If your child needs the following please bring these with you on the first visit:
Formula milk Bottles & teats if specific to your child
Nappies a whole bag
Wipes & cream
Favourite cuddly toy
Your child will need:
Indoor Shoes or non slip shoes / socks
Outdoor shoes
A change of clothes in their bag
Hat & gloves in their bag
Sun cream
To make the transition from home to Early Learners Nursery School as smooth as possible, you may also like complete the All About Me form for your child.