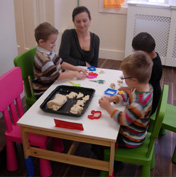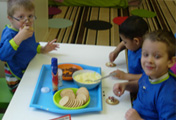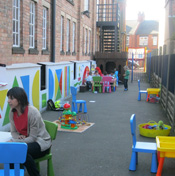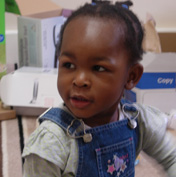 Registration and Contact Details
Once you have been to view the nursery you can Register Your Child (if you know there is a space) by completing the forms below and posting them together with your £25 registration fee and £175 deposit to the address below.
To Register Your Child
1. Registration Form - complete and return
2. Parental Contract - sign and return
3. Safeguarding policy for parent registration - please read and keep for your information
4. Parent List for first day - please read and keep for your information)
5. All About Me - only needs to be returned on the first visit date
6. A copy of the immunisation sheet is required before your first visit date.
To Go On The Waiting List
Download and Complete a Waiting List Form.
Contact Details
Contact Mrs Rana (Office Manager)
E: enquiries@earlylearnersnurseryschool.co.uk
T: 0116 2763377
Opening Hours: 7.00am to 7.00pm
Parking available for drop off and pick up
Also Pick up and drop off service available please ask for more details.
Location
Early Learners' Nursery School
78 Uppingham Road
Leicester LE5 0QE