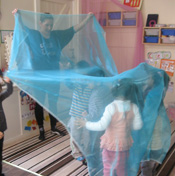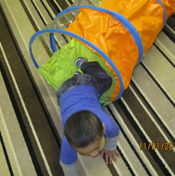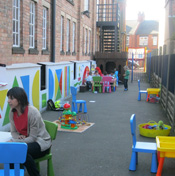 Nursery School Tour
At the Early Learners' Nursery we are dedicated to offering quality care, ensuring that children are free to develop as individuals whilst in a safe and secure environment. All rooms and gardens are arranged to develop the six areas of learning as set out in the EYFS.
Each child has their own clearly named Tracker Plus into which is placed spontaneous and planned observations, and samples of the child's 'work'. Parents are encouraged to add to the observations as these form the basis for the child's own Individual Plan. This Tracker Plus travels through the nursery with the child and is given to the parents when the child moves on to Big School.
When the children turns three years old the key worker also completes a Foundation Stage Profile. The primary purpose of the EYFS profile is to provide reliable and accurate information about each child's level of development as they move onto Big School.
The baby room is called CRAWLING CATERPILLARS
The toddler room is called BUSY BEES
The pre-school room is called THE LEARNING LADYBIRDS